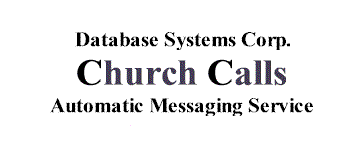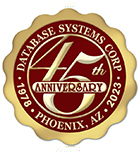 Church Announcement Calls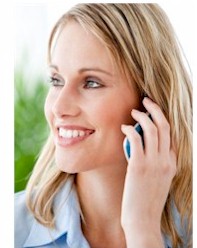 Sending church announcements and invitation calls can now be automatically performed using technology from Database Systems Corp. (DSC).

DSC provides calling services that can send church announcements such as welcome messages to new members of a congregation. This same service can be used to broadcast phone messages announcing church events and membership drives. Even emergency alerts and notices can also be delivered to a congregation in a quick and efficient manner.

Using DSC's advanced technology can help churches maintain contact with existing members of a church or synagogue or can be used to contact new and prospective members. This is now a much easier task when using our church member notification services.
Register Online For Church Announcement Service
DSC provides an online signup for non-profit organizations such as churches, schools and government organizations.

Setup fees are waived and the basic monthly fees are reduced if you use this convenient method of online registration.

There is no obligation to your church when you sign up for this service. Once you are ready to start making calls, simply fund your account and start the calling process!

Contact DSC to learn more about our church announcement calling services.


---
Church Announcement Call Features
Church announcements using voice broadcasting are becoming very popular and affordable these days. Instead of relying on word of mouth or publications which are quickly out of date and expensive, automatic call messaging lets you contact your congregration quickly with one consistent message.

The following are just a few of the applications for this economical church announcement service.
Call Us Today
Contact DSC to learn more about our church announcement phone services.