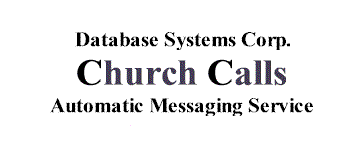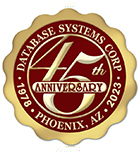 Church Outreach Calls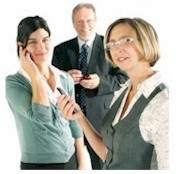 One of the most important recruiting functions that a church can perform when attempting to attract new membership is to conduct church outreach programs. And when new members join a church or synagogue, it is important to acknowledge their choice and send a warm welcome message. This process can be automated using technology from Database Systems COrp. (DSC). Virtually all churches and religious organizations need to communicate effectively with members. This includes sending invitations to special events and services to new members in a timely manner.
DSC provides calling services that can send church calls such as welcome messages to new members of a congregation. This same service can be used to broadcast church phone messages announcing membership drives and church events. Even emergency alerts and notices can also be delivered to a congregation in a quick and efficient manner.
DSC has developed advanced phone technology that can help churches maintain contact with existing members of a church or synagogue or can be used to contact new and prospective members.
Register Online For Church Outreach Services
DSC provides automated calling services for both scheduled calling such as church outreach programs and emergency notification. Start Calling In Just Minutes!. Using our new online signup lets you get started immediately with your calling campaign. Simply create an account and agree to our standard terms and conditions. Then download your list of phone numbers and record a message. We accept major credit cards and for as little as $25, you can begin calling. Its that simple!
Contact DSC to learn more about our church outreach calling services.


---
Trinity Fellowship Church

"Trinity Fellowship holds three large annual outreach events: the Back-to-School Outreach, the Thanksgiving Outreach, and the Christmas Toy Outreach. Also, Trinity weekly distributes food and clothing to unfortunate families, sharing God's love with them in tangible ways." - tfchurch.org

Trinity Fellowship Church has contracted with Database Systems Corp. to provide church phone message delivery services to its members. Messages are delivered to answering machines and individuals for church outreach programs and event notification - especially funeral announcements where there is a very short window of time to notify its membership. Church phone messages are also sent to church members for other special meetings and events.
---
Church Outreach Service Features
Automatic church outreach programs and church phone announcements are becoming very popular and affordable. Instead of relying on publications which become quickly out of date and expensive, automatic phone messaging lets you contact your congregration quickly with one consistent message.
Even members who are at church regularly may not get the message about upcoming special events. The following are just a few of the applications for this economical church announcement service.
Call Us Today
Contact DSC to learn more about our church outreach calling services.