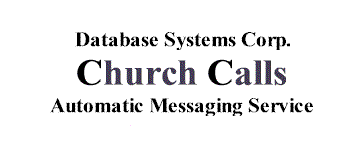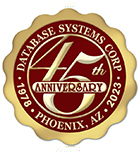 Church Funeral Announcements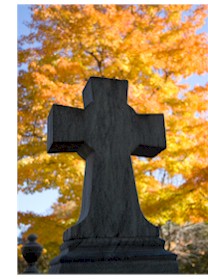 When a death of a loved one occurs, one of the more stressful and difficult tasks is notifying friends and family in a timely fashion.
Funeral announcements are ideally performed by church groups that assist families during this stressful period. Database Systems Corp. (DSC) provides these services to churches and organizations across the U.S.
DSC provides automated calling services that deliver phone announcements to a community. A message that informs friends and family is recorded in your voice and is delivered to everyone at once.
DSC is a leading provider of phone announcement outsourcing services at our own automated call center. DSC can deliver hundreds or thousands of phone announcements in just minutes using our advanced call center technology. A pre-recorded phone message can be delivered to either an answering machine or to an individual call recipient announcing a death in the community. Information such as the date and location of the funeral service can be sent using one consistent message.
Register Online For Church Funeral Notification Services
DSC provides automated calling services to both business and non-profit organizations. Start Calling In Just Minutes!. Using our new online signup lets you get started immediately with your calling campaign. Simply create an account and agree to our standard terms and conditions. Then download your list of phone numbers and record a message.


We accept major credit cards and for as little as $25, you can begin calling. Its that simple!

Contact DSC to learn more about our church funeral announcements and calling services.


---
Church Funeral Announcement Etiquette
Funeral announcements are important to notify a community when one of its members has deceased. It is important to follow some basic rules of etiquette that both inform the community as well as protect the privacy and personal information of the deceased and family members. The following is a brief list of items that should be contained in a recorded funeral announcement.
Basic Information

Start with the notification that a death has occurred. There is no need to go into details of the circumstances of death; a general mention will do. Many announcements begin this way: "Jane Doe passed away on January 1, 2002, at the age of 86." Give the deceased's full name (including middle names and a maiden name for females), the date they passed and their age, if appropriate.

Family Members

The next part of the funeral announcement should note the close relatives of the deceased, generally a spouse, if applicable. If the deceased is a child or an unmarried adult, it is proper to list the parents as the closest kin. This portion can read like this: "She was the devoted wife of John," or "He was the son of John and Jane Doe of Smithfield, Utah." Many funeral announcements also list any children of the deceased at this point.

The Life of the Deceased

The middle of a funeral announcement is more flexible. It is appropriate to summarize the life of the deceased in a sentence or two, but it should not be a platform to list all the accomplishments and attributes. Some simple examples are: "Jane was a devoted wife and mother and volunteered in the community in a number of organizations" or "John worked at the Lakeside Hospital as an anesthesiologist for nearly 35 years."

Funeral Arrangements

Details about the funeral should be specific and clear. Any information on a viewing or wake should be listed first, including the location, date and time. Funeral information should follow, again with the location, date and time. If any of the services are private and for family only, proper funeral etiquette for the announcements is to simply state: "Private funeral services will be held" or "The family will hold private services."

Charitable Donations

Finally, any modifications to traditional funeral behavior should be listed in the newspaper announcement. For example, many people do not care to have flowers sent to the funeral home and would instead rather see the money for expensive sprays sent to the deceased's favorite charity. It is good funeral etiquette to include this at the end of the funeral announcement: "In lieu of flowers, please send contributions to the American Cancer Society."
---
Church Announcement Call Features
Church announcements using voice broadcasting are becoming very popular and affordable these days. Instead of relying on word of mouth or publications which are quickly out of date and expensive, automatic call messaging lets you contact your congregration quickly with one consistent message.
The following are just a few of the applications for this economical church announcement service.
Call Us Today
Contact DSC to learn more about our church announcement phone services.