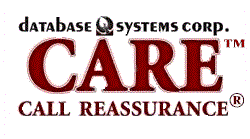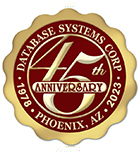 Church Telephone Reassurance Calls
Communities and churches throughout the country use calling services from Database Systems Corp. (DSC) to contact members of their communities in the event of an emergency.
DSC also has developed CARE, short for Call Reassurance, which is an automatic calling system that contacts individuals on a daily basis to check on their well-being. This service is ideally suited for any size church whose members are aging or need special assistance, such as medication reminders.

The CARE phone service employs the latest generation telephone reassurance technology and is one of the most important products developed by DSC.

CARE systems can also send emergency notification phone alerts to community members and likewise send automatic notices to seniors such as medication reminders.

CARE senior calling programs are widely accepted by many communities and are managed by city and county police departments or other public service CARE organizations.

Contact DSC to learn more about this important community service.
Individual CARE Service Under $15/Month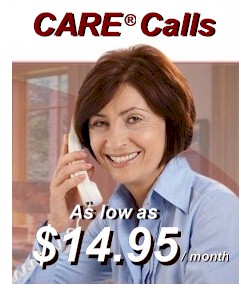 Database Systems Corp. provides a senior calling service for individual citizens that contacts them by phone to ensure they are OK.
DSC partners such as senior community centers and law enforcment organizations can provide this daily check up calling service to their communities using our eCARE program. The following individual calling programs can be performed using our daily calling service.
Call Reassurance - Senior calling service
Latchkey Kids - contacts children to check their well-being
Reminder Calls - simple reminders such as appointments
Emergency Notification - contact community members during an emergency
Signup Today using our online registration form. Our online enrollment is easy, yet it provides the senior with flexible calling schedules, custom messages and greetings, as well as multiple emergency contacts in the event of no response by the subscriber.
Create A Church eCARE Account For Free!
eCARE™ is an online service developed by DSC for community organizations or groups that wish to provide CARE services to their members. By creating an eCARE account, you can add one or more members to this account and manage individual schedules and call information as if you had your own CARE phone system. eCARE accounts are designed for groups who do not wish to purchase and maintain computers or lease phone lines. DSC does all of that for you.

You can create and manage a community organization eCARE account using our online registration process. With this account, you can enroll seniors and other community members using various different profiles:

Click on the Create eCARE™ Account link below.

Enter your organization's name, a valid email address along with your own password, and we will establish your eCARE account. eCARE can now be used as your primary calling program for seniors in your community or can be a backup to any other system that is currently making these calls. eCARE is a pay-as-you-go service and you only pay for the calls that we make.
---
St Peters Catholic Church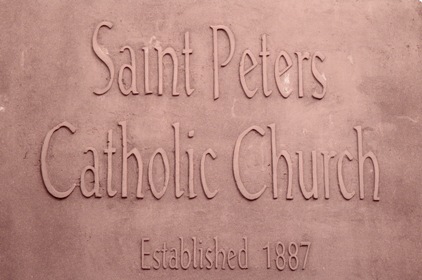 "Saint Peter's Parish was formed as an idea in the minds of several German ladies at a social gathering in December, 1884. Over 100 years since the dedication of this new parish in Council Bluffs, the people of Saint Peter's continue to gather for social functions, and they follow the strong tradition of these German founders by being generous in their time, talent, and enthusiasm for their Catholic faith which helps this parish continue to flourish."
St. Peters Catholic Church has contracted with Database Systems Corp. to provide church phone message broadcasting services to its members. Messages are delivered to answering machines and individuals for event notification - especially church invitational and funeral announcements where there is a very short window of time to notify its membership. Voice broadcast messages are also sent to church members for other special meetings and events.
---
Completely Automatic Daily Checkup Calls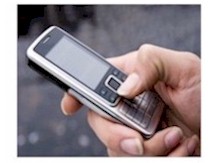 The DSC CARE phone system calls residents using a computer and plays a recorded message, asking them if they are OK. If the resident answers the call, the system knows automatically that resident is OK. The CARE recipient can optionally press a phone key to acknowledge that they are OK using DSC's award winning IVR technology.

Additionally, the resident can ask to communicate with a family member or other contact individual for non emergency, friendly chat.

Our telephone reassurance program is intelligent because it can be programmed to call a resident any number of times. If no one answers the call, our program will automatically contact one or more family members or a monitoring center letting them know there is a potential problem.

Phone volunteers do not need to place phone calls to residents. This ensures that the resident is contacted in a consistent time and manner. CARE volunteers, family and friends can be contacted by the CARE system for either emergency response or friendly chat with the CARE recipient.

Our computer generated call first detects whether an individual answers the phone (versus an answering machine) and optionally allows that person to use a touch phone response to acknowledge that they're OK. The CARE systems can re-dial several times before notifying a subscriber's family member.
Call Us Today
Contact DSC to learn more about our church notification and calling services.
---