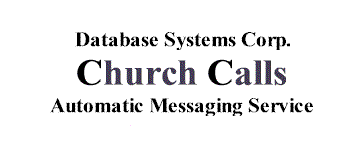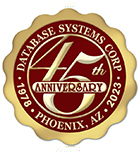 Church Phone Tree Calls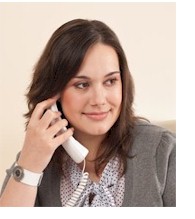 An automated church member calling service (also known as a church phone tree can be great asset to any church or religious organization. Modern churches need the ability to communicate with selected members or the entire congregation, and there is no easier process than using an automated calling service from Database Systems Corp. (DSC).
What Is A Church Phone Tree?
A Church Phone Tree is an automated voice messaging service that lets you record a voice message and the service sends this message to any number of people on your call list. This message is played to live answers and voice mail systems. The call is retried when a no answer or busy signal is detected.
DSC provides automatic calling services that can send church calls such as welcome messages to new members of a congregation. This same service can be used to broadcast phone messages announcing membership drives and church events. Even emergency alerts and notices can also be delivered to a congregation in a quick and efficient manner.
Register Online For Church Phone Tree Services
Signing up is easy and can be completed in just a few minutes.

Once you have filled out this online service form and agree to our online terms and conditions, you are ready to activate your calling account. We accept major credit cards and can process this completely online.

Starting at just $25, our service is both affordable and reliable. Simply download your list of phone numbers and record a phone message using our 800 number service. Its that simple and you are ready to broadcast your message to your community.

DSC can also provide you with a written agreement that can be downloaded, printed and executed. Simply mail this agreement to DSC and a representaive willl contact you about payments.

Contact DSC to learn more about our church phone tree calling services.




---
Customer Profile - Trinity Fellowship Church

"Trinity Fellowship holds three large annual outreach events: the Back-to-School Outreach, the Thanksgiving Outreach, and the Christmas Toy Outreach. Also, Trinity weekly distributes food and clothing to unfortunate families, sharing God's love with them in tangible ways." - tfchurch.org

Trinity Fellowship Church has contracted with Database Systems Corp. to provide church phone message delivery services to its members. Messages are delivered to answering machines and individuals for event notification - especially funeral announcements where there is a very short window of time to notify its membership. Church phone messages are also sent to church members for other special meetings and events.
---
Church Phone Tree Notification
Automatic church phone tree announcements and church phone invitations are becoming very popular and affordable these days. Instead of relying on publications which become quickly out of date and expensive, automatic phone messaging lets you contact your congregration quickly with one consistent message.
In the past, volunteer phone trees were set up by churches to get a message out. But this required constant recruitment of volunteers and it was easy to break the phone tree connection. Although it is always ideal for personal contact, when expediency and cost are a factor, automated phone messaging can help get your announcements out in a reliable fashion.
Even members who are at church regularly may not get the message about upcoming special events. The following are just a few of the applications for this economical church announcement service.
Call Us Today
Contact DSC to learn more about our church phone tree notification and calling services.