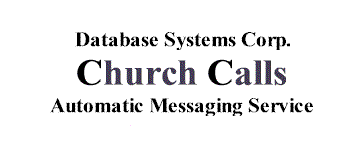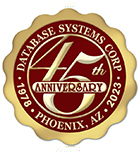 Church Messaging Service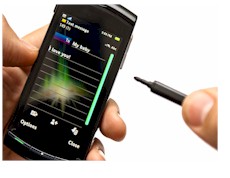 Broadcasting church messages and announcements by phone can now be automatically performed using technology from Database Systems Corp. (DSC).
DSC phone services can send church messages such as welcome announcements to new members of a congregation. This same calling service can be used to send church messages announcing church events and membership drives. Even emergency alerts and notices can also be delivered to a congregation in a quick and efficient manner.
Using DSC's advanced technology can help churches maintain contact with existing members of a church or synagogue or can be used to contact new and prospective members. This is now a much easier task when using our church member notification services.
Register Online For Church Messaging Service
DSC provides automated calling services to both business and non-profit organizations. Start Calling In Just Minutes!. Using our new online signup lets you get started immediately with your calling campaign. Simply create an account and agree to our standard terms and conditions. Then download your list of phone numbers and record a message.


We accept major credit cards and for as little as $25, you can begin calling. Its that simple!

Contact DSC to learn more about our church message calling services.


---
St Peters Catholic Church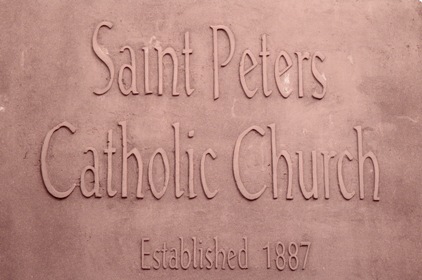 "Saint Peterís Parish was formed as an idea in the minds of several German ladies at a social gathering in December, 1884. Over 100 years since the dedication of this new parish in Council Bluffs, the people of Saint Peterís continue to gather for social functions, and they follow the strong tradition of these German founders by being generous in their time, talent, and enthusiasm for their Catholic faith which helps this parish continue to flourish."
St. Peters Catholic Church has contracted with Database Systems Corp. to provide church phone message broadcasting services to its members. Messages are delivered to answering machines and individuals for event notification - especially church invitational and funeral announcements where there is a very short window of time to notify its membership. Voice broadcast messages are also sent to church members for other special meetings and events.
---
Church Messaging Call Features
Church announcements using voice broadcasting are becoming very popular and affordable these days. Instead of relying on word of mouth or publications which are quickly out of date and expensive, automatic call messaging lets you contact your congregration quickly with one consistent message.
The following are just a few of the applications for this economical church announcement service.
Call Us Today
Contact DSC to learn more about our church messaging phone services.