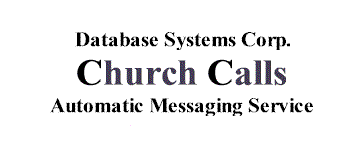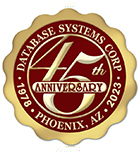 Church Voice Broadcasting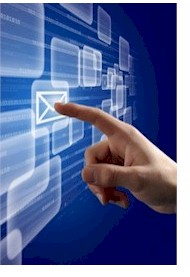 Church voice broadcasting lets church administrators contact members of their congregation whenever a message or alert needs to be sent quickly. Database Systems Corp. (DSC) has developed the technology to automatically broadcast school phone messages using our automated calling service. Calls are delivered quickly and at an affordable price. Phone messages can be simple call notifications of church events or meetings.
What Is Voice Broadcasting?
Voice broadcasting (also refered to as phone broadcasting or message broadcasting) is a modern communications technology that blasts a voice phone message to hundreds or even thousands of call recipients in a very short period of time. This technology is often used for community alerts and notifications or in business applications.
Church voice broadcasts can also be emergency alerts and warnings. Emergency church announcements such as event cancellations due to inclement weather can be automatically broadcast to all or part of your community with the same, consistent message using our message broadcasting systems.
Manage Church Calls Using Your Smartphone
DSC now lets you manage your church calls using your Droid and iPhone smartphones. The following easy to use functions are available to smartphone users.
Login to your account
Select a list of phone numbers to call
Select saved recordings to broadcast
Record messages by calling our service
Start and Stop a voice broadcast
Monitor the voice broadcast in progress
This smartphone application now lets you manage any number of church calls using simple phone commands. Contact DSC to learn more about this simple way to control your calling campaigns and to obtain a copy of this smartphone application.
Register Online For Church Voice Broadcast Services
DSC provides automated calling services to both business and non-profit organizations. Start Calling In Just Minutes!. Using our new online signup lets you get started immediately with your calling campaign. Simply create an account and agree to our standard terms and conditions. Then download your list of phone numbers and record a message.


We accept major credit cards and for as little as $25, you can begin calling. Its that simple!

Contact DSC to learn more about our church volunteer calling services.


---
Church Call Features
DSC provides a complete line of automated calling solutions including our church voice broadcasting services. Church announcements and church invitation calls are becoming very popular and affordable these days. Instead of relying on word of mouth or publications which are quickly out of date and expensive, automatic call messaging lets you contact your congregration quickly with one consistent message.
The following are just a few of the applications for this economical church calling service.
Call Us Today
Contact DSC to learn more about our church voice broadcasting services and solutions.